Should You Avoid Expat Communities in Spain?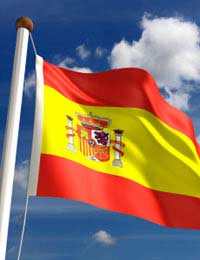 Many British people are looking to find the 'real Spain' away from the expat communities of the Costas. What are the realities of expat living and should they be avoided?
Features of Living in an Expat Community
Here are some features of living in expat Spain
Community - One of the key benefits of living in an expat community in Spain is the large support network that is immediately available. There will be people on hand who can talk someone through all aspects of living in a neighbourhood. This can ease the settling in process and help to stop problems from forming later on.
Familiarity – Expat communities cater for the people living there. As such, shops, often run by British people, will sell British food, British newspapers and other items that are all familiar. Bars sell British beer and British meals. In fact, life in expat Spain can be just like living in the UK, but with added sun. Even Spanish food will often be Anglicized for the British taste.
Ease of access – Expat communities have typically grown up around holiday resorts that are easy to get to from the UK. Many regional airports fly into the main Spanish airports making these areas readily available every day of the year.
Schools – Schools are familiar with the needs of British students and are familiar with integrating them into the Spanish system. British students in schools in expat areas will certainly not be alone and there will be many other British students that can share the experience.
Language – With such a large proportion of British people living in a small area, there is limited need to speak Spanish. While it is a common courtesy to be able to say a few words in Spanish to the local people, many doctors, police and even government organisations all speak a good degree of English.
Culture – People living in expat Spain retain a British culture. Quiz nights, car boot sales, English language films and other entertainments are readily available.
Features of Living Outside of an Expat Community
In many parts of Spain it is rare for a Spanish person from outside the area to move into a village or town, let alone a British person. These are the areas where traditions and values hold true and little has changed over the decades. Areas such as these are so far off the beaten track that a visiting Britain will certainly be the first that the locals have met.
Community – Spanish people have a strong sense of community. Regular fiestas and celebrations are all opportunities for villages and towns to get together. Spanish communities welcome people into their community and are generous with their time. Many of the needs of a British person, however, will be unfathomable to them and trying to get things such as a high speed Internet connection sorted urgently may be regarded as strange.
Familiarity – Once a person steps outside of an expat area then familiar things such as British food or drink become rare. Food is traditional Spanish fare and menus translated into English are unheard of. British newspapers can be found in towns, however they are several days old.
Ease of access – Areas of Spain that have remained free from expat communities are relatively difficult to get to. It is this that helps to keep these parts of Spain unspoilt. There are airports that service the heartland of Spain, however flights to these generally only go from the main London airports and there can be a long distance to travel at the other end. This can make weekend visits difficult or impossible.
Schools – In a non expat area it is almost certain that a young British person joining a school will be rare and could well be on their own in the school. While children adapt well and can fit into most situations, this is an important point to consider.
Language – Learning Spanish is an imperative for someone living off the beaten track in Spain. The vast majority of people in rural Spain will not speak English. The ability to ask for food and drink is useful, however being able to communicate an urgent illness to a Doctor is essential. Many young people are taught English at school and will enjoy practicing their skills, however it is extremely unlikely to find that much English is spoken elsewhere.
Culture – Someone living in a part of Spain that has not been influenced by the expat community will find a rich and exciting Spanish culture. This includes fiestas and unique regional celebrations. Some of this might not be attractive to the British taste – bull fighting and the family 'mantanzas' (pig killings) often seem brutal.
Conclusion
The answer to the question "should you live in an expat community" is very personal. What is right for one person will be different for another.
You might also like...