Running a Business Abroad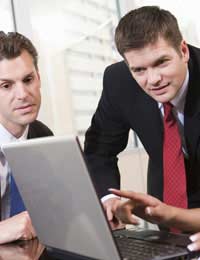 Once you've set your heart on living abroad unless you are retiring and have good pension provisions, you will need some kind of income. Unless you have skills that can be used in a regular job, and your language skills are up to it, starting a business may be your best option. The classic case is going out to restore a property and turn it into a B&B or hotel. But in fact, many businesses abroad are started up almost accidentally by people who had intended to retire, but found something they enjoyed doing that people were prepared to pay for.
Plan, Plan, Plan
Assuming that you are intending to start a business, rather than doing it accidentally, there is nothing like researching and planning to make the process less stressful and more likely to succeed. If you're chosen destination is not an English-speaking country, then efforts to learn the language before you go are likely to be rewarded.
Consider what you are going to do, and if you don't have any previous experience in that area, it might be worth going on some evening classes in the UK, just to get a flavour. If your business is in an area that you know already, research it to make sure that your qualifications (if necessary) will be recognised and that there is demand for it in your target country. Are you going to be selling to ex-pats or to natives, or both?
Immigration Regulations
It is vital to check that you qualify for the immigration regulations and will be allowed to run a business. Many countries will not allow foreign nationals to own businesses, but this can often be circumvented by setting up shell companies with sleeping partners, who are native to the land but have no control over the business. Other countries may allow you to run a business but have other restrictions, such as age, which disbar you, although often bringing a large sum of money into the country will mean that these will be waived.
The most important thing to be aware of is that these processes will often take time, often months if not years, and if you get impatient and go and start setting up before the permissions are granted, you may be ejected for good. It is much easier to move around and work in the European Union, and this is well worth considering, even if your first choice country is outside Europe.
Business Types
The business frameworks will be different in another country, and the internet can really help you out here. Most governments or embassies have websites these days that will help you get up to speed with the different rules and regulations for setting up a business. You can also go onto many forums where people who have blazed the trail before you will be eager to help. Look at the websites for UK magazines about your chosen country, many of those will have a website with forums. Books covering the setting up of businesses in other countries are also widely available; make them your bedtime reading.
Many of the dos and don'ts of setting up a business abroad are the same for setting one up anywhere. You need to make sure the market is there, know how to promote you business, do cashflow forecasts and make sure you have enough backing to weather the storm while the business gets going, that sort of thing. But apart from the different rules and regulations abroad, the main differences will be cultural.
Culture Shock
It's unlikely that you'll be successful pledging 24-hour delivery from a small island in the Caribbean, for example. In many countries, you will be unable to make business contacts without an introduction from a third party, cold calling simply won't work. If you are setting up a restaurant, for example, you will need to know the hours that diners keep and expect you to be open, and get acquainted with the unwritten rules of dealing with staff.
Making friends and going out into the community to integrate is even more important when you are running a business, particularly if they are to be your customers. If you are restoring a building to use it for a business, chatting up the local mayor is a top tip for success in almost every country.
On Arrival
When you arrive, it's imperative that you get the nuts and bolts of the business up and running as fast as possible. Opening bank accounts, getting the necessary ID's, starting an internet access account and setting up utilities, so that you have bills to prove your address, will all stand you in good stead. Try to find out what you will need in advance. American banks won't give you anything until you're in debt, for example, because only then will you exist on the credit rating systems. French banks will demand all sorts of documentation but refuse to tell you this all in one go, necessitating many repeat visits.
Look for a good (bi-lingual if necessary) accountant and lawyer who you can refer to avoid expensive mistakes. Most embassies in the UK will have lists of these where you can find someone close to where you are going to set up.
Have a Ball!
The main thing to do is to try to relax. It's a stressful time, moving to another country, and starting a business too simply compounds that. But many people have done it before you and would never look back. So get your plans in place, take each step at a time and look forward to a very rewarding experience.
You might also like...
Hey, I'm just curious, I've looked everywhere and can't seem to find any information. I'm Australian and am looking to buy a hostel overseas. I would of course want to run the hostel and therefore would need to be able to live there. How would I go about buying and running one in the UK, if I have already done my 2 year working visa? Thankyou!
cryki
- 6-Sep-11 @ 1:22 AM