Finding Your Dream Property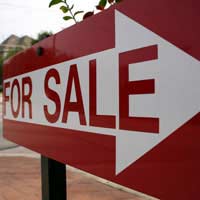 What is the best way to research and find your dream property? Well there's no doubt that the Internet has made it a lot easier to buy all sorts of things, but they're usually things that can be delivered to your house. When buying property, most people want to have a look at what their buying, but the Internet can certainly help with research.
Pick Your Area
The first thing to decide is which country to buy in, although this may already be a given. Perhaps it's France because the language is taught widely in the United Kingdom, and it's easy to reach. Maybe it's a country where other family members are already living and there's a desire to get closer to them.
But if that's not the case, then you need to start doing some research to narrow the field down. Could you stomach the almost permanent heatwave of somewhere like Southern Thailand, or would you be better in a more temperate climate where there's a good summer but also a distinct winter?
Investment Questions
It could be that you are after an investment property, in which case your issues will be about the ratio of the property price to the possible rental returns, what the predicted occupancy levels are, and the potential capital gain from rising prices.
Peruse the Press
Newspapers and magazines are probably a better start than the Internet for broad searching. Most Sunday newspapers have a section on property that will feature a foreign location each week, and the quality daily papers have a similar section on a certain day each week.
There is a multitude of magazines too, some focussing on a particular country and some covering the whole world. And it is definitely worth buying a book on how to buy and live in a particular country once you've made your choice, but make sure it's as up-to-date as possible.
Let Your Mouse do the Walking
Having drilled down to decide where you want to be, this is where the Internet comes into its own. There are estate agents from all over the world just a fingertip away. Any search engine will give you a host of sites to look at if you type in 'buy property' and your chosen country or region. In the magazines and newspapers that you will now have hoarded, there will be adverts with Internet address on them too.
Browse the Forums
Browsing through the sites will give you an idea of asking prices and many of them will have useful information about their area and the buying process. You will also find Internet forums, often run by magazine websites, where you can ask people already living their dream what it's really like.
The Viewing Trip
Unless you are buying something like a buy-to-let apartment in a major development then your next step is likely to be a viewing trip. This will give you an opportunity to see the area for yourself, if it's not somewhere you've visited before, and visiting individual properties will help you focus on what it is you actually want to buy.
Many estate agents tell of viewing trips where they have shown numerous properties that match the clients' requirements exactly, only for them to fall head over heels in love with something that is completely different! It's also only by actually seeing a property first hand that you can really tell if it is right for you, how near that major road is, what the rest of the street or village is like, and whether or not that really is an electricity pylon in the corner of that photograph.
Take Your Time
You can set up a number of appointments directly with the agents but leave yourself lots of time in between them. Many people underestimate the time it takes to get from one property to another when they are looking on a map. In many countries you must also be prepared for the level of punctuality of the agent and the vendors to be somewhat different to yours.
Bespoke Viewing Trips
In many of the specialist magazines covering particular countries, you will find people running B&B's or hotels offering combination holiday and viewing trips. They will already have links set up with estate agents and arrange all the appointments for you. These are normally outside the tourist season for the areas, but, if you are making a permanent move, then it is important to see what your home looks like when the sun isn't necessarily shining in that deep azure sky!
You will also find property hunters or finders advertising. These services will discuss your needs, then go out to the estate agents in your area and bring you a shortlist of possibilities. They will then arrange the viewing trip and co-ordinate things for you, often accompanying you on the viewings. Many of them will also guide you through the purchasing process and put you in touch with useful contacts such as lawyers who speak English.
Butterflies
It might be that you find what you're looking for on your first trip, or it could be that you only stumble on that dream property after months or even years of searching. But one thing's for sure, for all the research you do, it will be the feeling in your gut when you walk in that will tell you it's the one for you!
You might also like...