What to Look for When Buying a Holiday Home Abroad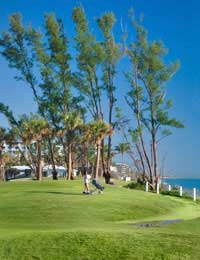 The foreign property market is growing for Britons with some 1.2 million of us now having access to property abroad in some form or another. But warnings persist that many people buy on a whim, without checking out basics that they wouldn't miss out if they were buying a property at home. Owning Abroad takes you through the most common pitfalls.
Independent Advice
The most important thing to do is seek independent advice about the financial aspect: taxes, pensions, mortgages etc., before taking the plunge. Knowledgeable expertise may be expensive but it's a lot cheaper than sinking thousands of pounds into a money pit. Once armed with a financial plan you will also know how much you can afford, and be careful not to pay over the odds. One way to avoid this is to force yourself to observe your own cooling off period after you've seen a property, say 24 hours, before signing anything.
Use a Local Lawyer
And when it comes to signatures, never sign anything you haven't completely read and understood, particularly if it is in a foreign language. Find a lawyer in the country of your choice who speaks English, who knows the property market and the buying process, and they can make all the necessary checks.
One of the checks they should make is to ensure that there is no debt secured on the property, otherwise a bank official may be knocking on your door to reclaim it! The lawyer should also check not only the local government documentation regarding the property, but also the surrounding area, as the last thing you want to discover is a sewage plant going up next door.
If you are raising a mortgage on the property, make sure your lawyer ensures that any contracts stipulate that your offer is subject to the finance being made available. And if you are raising a mortgage on a property in Britain to pay for your home in the sun, consider using a currency broker to transfer the funds rather than a bank, as it is likely to be cheaper. Make sure it's a reputable broker though, as it's an unregulated market, but apart from that, shop around for the best deal.
Surveys Are Worthwhile
In many countries it is unusual to have a property surveyed before purchase, but don't let local habits put you off. It's your money and you have a right to know the condition of the property and any upcoming repair bills that you will need to budget for.
You should also investigate all the costs associated with the purchase and make sure you know exactly what charges are due, how much they will be, who to pay them to and when they need to be paid, and make sure that the money is available to pay them on time. If you are going to be performing substantial works on your property, particularly restoring or extending, make sure you know the local laws. Find out if there are any restrictions on your property or the area, and make preliminary enquiries as to the likelihood of obtaining planning permission before committing yourself.
Do Your Own Research
If your property purchase is as much an investment as a holiday home, look carefully at predictions for capital growth in the area where you are buying. If it's in an area dominated by tourism, will it be hit by flight price increases, as climate change taxes begin to bite, or does it rely only on one airline? Will your ski apartment still be covered in snow in ten years time? When buying in emerging markets, look for signs of stability like increasing foreign investment, inflation under control and multi-national companies moving into the area. The biggest returns are often in the most risky areas so make sure that you are buying in an area where the risk-to-return ratio is one that you are comfortable with.
A Useful Tip
Finally, it's worth setting up automatic payments, such as direct debits or standing orders, from a local bank account to pay your local taxes, utility bills etc. This means that you will never arrive to find you have been cut off or the local police are looking for you. Many banks now have accounts that you can access over the internet, although you will need to understand the language and bank jargon in order to use them.
Look Forward to Enjoying Life
Remember, if you take precautions and seek independent expert advice, nothing is likely to go wrong and you will be able to enjoy your place in the sun for years to come.
You might also like...