Buying Property Abroad 'Off-Plan'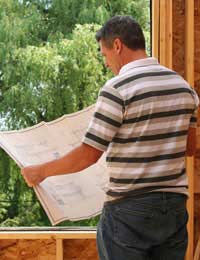 Buying off-plan is a very popular way of buying a home and in fact, even in England and Wales, 60 per cent of new properties sold last year were bought off-plan. In overseas markets, particularly emerging markets, buying off-plan is often seen as part of an investment strategy that can deliver strong short-term gains.
One-Off Buyer
If you are just interested in buying a family holiday home, that you may or may not rent our to other people as well, buying off-plan has advantages. You will be able to choose your plot from the remaining ones in the complex and can choose your fixtures and fittings from a range that the developer will make available. There may also be the option to make some changes to the layout to make the property fit your needs.
There is a chance that the development will be cheaper than a completed one, as the developers will be looking to get buyers committed and deposits paid early in order to ease their cash flow. You need to check this carefully, by comparing with similar properties in the area, to make sure that the discount you are being offered is a genuine one.
Serial Investors
For the serious investor who is able to play the market, buying off-plan comes into its own in developing markets where they can see a potential for serious capital growth during the build time. Say you put £10,000 down on a £45,000 apartment in a new-build complex in somewhere like Egypt, Turkey or Dubai, and nine months later, you are able to sell it for £67,000.
Now, that's not guaranteed, but this is what property investors are looking for. If they are lucky, they can sell the apartment before they have paid the rest of the money, so effectively, £10,000 down has turned into a pre-tax profit of £12,000, in less than a year. This technique is known as 'flipping' in the trade.
There are some obvious dangers here. One is that you can't shift the property, and have to pay the balance of £35,000 while you wait for the right moment, but at least there's the option of renting it out in the meantime. Another, is that the price you are able to get for the property is nowhere near what you were led to believe was achievable.
A less obvious one is that the developer may go bust or not deliver the property to the expected quality. It is imperative that there is some insurance against this, and if it is a bank guarantee, go to the bank and check that it is real and means what the developers say it does.
Here are some rules that are worth considering:
Employ an independent lawyer, bi-lingual if you don't speak the language, rather than a lawyer supplied by the developers.
Study the plans for your property carefully and ensure that everything you have requested is in the contract.
In a coastal resort, buy a property as close to the sea as possible, the best quality you can afford and in a small complex. There will be lots of competition when you come to sell and you need your property to stick out from the crowd to achieve the best return.
Visit the site. Once you are a seasoned developer, and can afford to make a few mistakes, you can buy sight unseen. For a first timer, a visit is critical.
Make sure the payment instalments, if there are any, are behind build progress. If there are problems when the build is completed, but you've handed over all the money, then the developers won't be particularly motivated to put them right. Ideally you should be looking to pay no more than 10 to 15% down and all the remainder on completion. Beware of payment schedules that request much more than this.

Off-plan buying provides a way of making some serious money, or getting exactly the property you want, but it is essential to do the research to make sure your investment is solid. Golf resorts in particular are getting very popular in a number of countries, as they can provide year-round rentals, and many of these are available off plan, making them an even better investment.

You might also like...