Mature Property Markets Abroad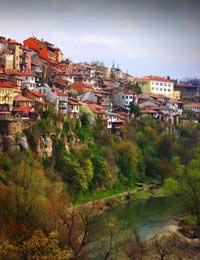 Maturing foreign property markets aren't necessarily markets to stay away from, although the distinction between mature and emerging markets can differ according to different perspectives. Bulgaria, for example, is now being touted as a mature market, but only by agents selling property in Bulgaria. Let's take a look at what distinguishes a mature market from an emerging one and assess whether or not it's worth investing there.
Emerging Markets
Emerging markets are usually characterised by relatively low, but rising, house prices (relative to the UK, that is) and are often, but not always, tied with an economy or political system that is emerging from a state of unrest. Markets that fit into this category at the moment are the developing central and eastern European states that are aligning themselves with the EU, after decades of suppression under the influence of the Communist USSR. Some South American countries such as Brazil and Argentina fit the bill too, as the years of military dictatorships and high inflation begin to recede in the memory.
There is a second category of emerging market, where there isn't a recovery as such, but the advent of cheap flights has opened an existing, but small, housing market to a wider cross-section of international buyers. This applies to places such as Morocco, Malaysia, Thailand, much of the Caribbean, Mexico and Central America, India and Pakistan.
Mature Markets
This leaves us the mature markets, in politically and economically stable countries, where an existing market for local residents has been spotted by UK investors and swooped upon to an extent that the differences between property prices are now not so great. This is the case with France and Spain, with both countries now reporting price stagnation and difficultly selling properties on. Canada and the USA are also beginning to slow down.
This does not necessarily mean that investment in these areas is a mistake, if that was the case people would not still be investing in property in the UK today. The first reason for buying in a mature market is that you want to buy a property in a particular country, regardless of the economic conditions, rather than wanting to buy solely for investment purposes. You will also be aware that a mature market will experience ups and downs and that if you are in for the long haul, the chances of your property realising a capital gain at the end are very good. You will also know that if properties are sticking in a 'down', that means opportunities to pick up bargains. The second reason for considering a mature market is that there is far less risk.
Emerging markets often feature a higher proportion of shady characters making a fast buck from foreigners, with pound signs in their eyes that cloud their vision and judgement. There is every chance that the capital gains are being talked up beyond reality, and even that the expected tourists may not arrive to fill your villa with paying guests. The worst case is that the developer may go bust, or that it turns out that planning, or other permissions have never been granted.
In many of the former Eastern Bloc countries there are real problems with land registry, because property ownership effectively did not officially exist, and more widespread corruption leads to dubious claims of secure ownership. It must be pointed out, however, that this has happened in Spain too, although the EU are getting involved in sorting it out.
You are more likely to be protected by law in a mature market, although the general rule about getting independent legal and financial advice still applies.
Finally, the third reason for buying in a mature market, if you are buying a holiday home that is to be rented out, is that the tourist market will be more developed, increasing your chances of letting the property for as many weeks as possible. In fact, one trend being touted for excellent returns is in Spain, with golfing complexes. These can be close to the coast, providing access to beaches for the summer season, but also attracting golf fans to fill your apartment or villa for the rest of the year too.
Investors should not necessarily avoid mature markets, in fact for people with a low risk threshold, they can be much easier and less stressful places to buy and maintain properties. And of course, the dividing line between emerging and mature markets is not a solid one, there are places where a stable economy and well developed laws support a property market with potential capital gains available, such as South Africa, Dubai and Portugal. So do your research, assess your comfort level with risk and pick the market that suits your needs as well as your desires.
You might also like...