Buying Property in South America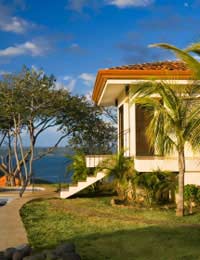 South America is considered an emerging market as far as British property buyers are concerned. Even the Brazilian market, is still in its infancy. This means, of course, that as long as you can protect your investment, look beyond the obvious to find some real bargains, in beautiful settings.
Lifestyle or Investment?
The first thing to nail down is whether you are looking for a property in order to enjoy a different lifestyle, or to make money. If it's a lifestyle choice, and the property is a real bargain, then you could conceivably decide to write the investment off. With a dilapidated beach house on a beautiful deserted Chilean beach that cost £15,000, for example, and you can afford to risk that amount, then don't worry about protecting it, just enjoy it. If it turns out to be only worth £100 when you come to sell it, or if squatters occupy it, then write it off and look at all the enjoyment you had out of it.
American Colley Wobbles
The risks to your property, apart from the usual natural disaster or accidents that can occur to any property, are from political instability, criminal action or corruption.
Recent left wing victories have scared away conservative American investors in countries such as Venezuela, Ecuador, Chile, Peru, Argentina and Bolivia. They are most worried by Venezuelan president Hugo Chavez's open toleration of property rights violations that saw 683 reported squats in 2005.
Cheap Caribbean Hideaways
The other socialist governments are not as extreme though, and because of significant economic problems in the past couple of decades, comparative property values in South America are very low. Areas where they are beginning to rise from this low start are beach developments on the northern coast of South America, where countries such as Venezuela, Guyana, Suriname, French Guyana and Brazil border the Caribbean. The price difference in beachfront properties compared to nearby Caribbean islands can be as much as 1,000%, but of course, the infrastructure may not be at the same level, nor the numbers of tourists.
French Guyana is an interesting proposition; as it is the only country in South America not yet given its independence, buying should in theory be as easy and as safe as buying in France. Venezuela is embarking on massive tourist development on the coast and on their islands just offshore but there are many warnings about the difficulty of getting money exchanged, then getting it out of the country when you sell up. In Guyana and Suriname the US dollar will open many doors, and in Suriname in particular, the colonial past of the country means that there are some beautiful wooden buildings available. Many people speak English or Dutch and over the past fifteen years efforts have been made to establish Suriname as an eco-tourism destination.
Take Care
Crime is a real problem in many Latin American countries, simply because of the massive social equality gaps. The only answer to this is to pick your area very carefully, with gated complexes the best options for resort-based investments in many areas, and pay attention to personal safety when you are there. The general rule that applies in Europe, that cities are more dangerous than rural areas, applies to an extent in South America, but there is also significant danger to tourists in more remote areas where rebel guerrilla armies and gangs controlling drug farming may deliberately target foreigners. It is best to check with the Foreign Office for current advice on areas considered dangerous for UK citizens.
Vibrant Choice
But then there's the fantastic weather, Latin rhythms, superb beach or rural locations, vibrant nightlife and dancing to tempt you to try your luck in South America. Most of the companies selling to foreigners, with the exception of some Brazilian and Venezuelan developments, will be targeting Americans rather than Brits, so you may need to do your own research into the regulations for UK residents. So if you're brave enough, brush up on your Spanish or Portuguese, get a very good bilingual lawyer, and step out into a new world.
You might also like...
Hello Im an expat brit living in Arizona USA.I have dual citizenship .I am thinking about a future move to Surinam do you have any information .
trackerbob
- 4-Dec-13 @ 8:52 PM