Buying Property in Switzerland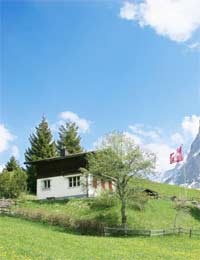 Buying property in Switzerland is many people's dream. The combination of ease of access plus stunning scenery and a rich source of outdoor pursuits make Switzerland an attractive destination for skiers, walkers and wildlife lovers. Many people looking to buy property in Switzerland are looking to buy a holiday property. Before buying a second home or holiday property in Switzerland, there are a number of key facts that need to be considered.
Ease of Buying a Property in Switzerland
Buying a property in Switzerland is not as straight forward as in other countries. Although the rules regarding the purchase of property by foreigners have recently been relaxed, the procedure is still more complex and drawn out than buying elsewhere. Before finally deciding on Switzerland as a destination it is essential that a prospective home owner researches the current laws regarding the ownership of property by foreigners.
Area
Deciding where to buy a property in Switzerland is one of the first steps. There are many different options available from purpose built skiing resorts through to ancient and quaint villages. The end choice is always a personal matter, however this should be combined with some sound research to ensure that the investment will be well spent. A resort that is full of new properties for sale, for instance, might not be a sound investment as this might suggest that the volume of properties for sale might suppress future growth in property values.
Distance from Airports
When looking for a property that is suitable for short term use, it is important that the distance from an airport is not too great. While the actual flight might be short the transfer time between airport and property in Switzerland can be substantial. A long travel time between the airport and holiday home can significantly reduce the amount of times it can be used in a year. This is particularly relevant for people looking to buy a property suitable for skiing trips as these, by their very nature, are in mountain resorts.
Ease of Rental
Many people who are planning to buy a property in Switzerland do so with a view to renting it for part of the year. Keen skiers, for instance, may use their property during the winter and rent it to walkers or nature lovers during the summer. This is a good way of earning additional income from an investment. If this is the case, then it is essential that the needs of rental customers are also taken into account. Non traditional layouts, for instance, such as an open plan living area may look great, but might not be practical if the property is to be rented.
Maintenance
The maintenance of a property is essential to keep it in great condition and to protect the investment. If there is a mortgage on the property then certain regular maintenance tasks may well be part of the agreement. Before buying a property it is important to factor in the cost of maintenance as well as deciding how it will be undertaken. Questions that need answering include will a local agency manage the maintenance and repairs or is this something that the new owners are planning? This is particularly important in Switzerland where frozen pipes or broken boilers can have a very negative effect.
Whether as a permanent home, investment or holiday home, buying a property in Switzerland is many people's dream. With a little research the perfect property should ensure years of pleasure.
You might also like...