Utilise the Travelling Time to Your Property Abroad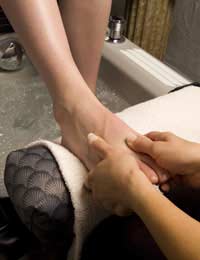 It can be hard to find time to reply to emails from friends or catch up on much needed beauty treatments in the busy schedules of our normal lives.
When you own a property abroad, you can learn to utilise the travelling time to your second home, which will give you an extra boost and allow your trip to start before you've even left departures.
Regardless of whether your home abroad is European or international, you will be able to make plans for your journey. Once you have completed the trip a couple of times, you will get to know the little tricks that buy you a little more time, or make the journey that bit easier.
Low Cost Airlines
If you are travelling to your home property abroad by low cost airline, chances are you are going somewhere in Europe. This means no fancy airport lounges and a short flight.
The first tip is to make sure you only take hand luggage - get used to packing the minimum, with outfits that mix and match and shoes that go with everything. Keep samples of moisturiser and hair products from magazines so that you can easily pack your liquid allowance.
The second tip is to check in on line. The time saving is great and, as long as you only have hand luggage, you do not pay any extra for it. This also allows you to be in the priority boarding queue.
The third tip is to take a good book, your diary or some nice blank cards in your hand luggage. You can get stuck into a novel during the flight, write your diary or catch up with birthday cards and correspondence.
Airport Lounges
If you are travelling by scheduled flight, check with your airline online to see if they have a decent airport lounge. You can get some great deals for them before your flight, even if you have paid for a premium class ticket.
Some airport lounges have terrific facilities, so make the most of them. There are often free beauty treatments, newspapers and decent coffee. Use your time between check-in and boarding to catch up with waxing or pedicures and your skin will have a chance to settle on the flight. If you have a pedicure, make sure you take flip-flops to board, or you will smudge. A facial is also a great idea, as your skin will soak up all the product during the flight, leaving you to relax and arrive looking plumped and beautiful.
Airport lounges also have great business facilities, such as free Wi-Fi and faxes. Take your laptop in your hand luggage and use the time to reply to emails and catch up with your social networking sites.
Driving Time
You may think that driving to your property abroad excuses you from utilising the travelling time, but you can still catch up on the latest novel. Buy a couple of 'talking books' of the novels that you've not got round to reading and enjoy them on the journey. If you are the passenger and your driver does not wish to listen, you can still enjoy them on a personal stereo or CD player. This is especially good if you get car sick when reading.If you don't fancy a novel, you can also brush up on your French or Spanish with a language tape or CD.
You might also like...