Making Money from Your Property Abroad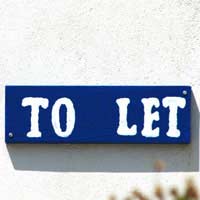 There are many ways to make money from your property abroad. Your home overseas can prove to be a real investment in many ways if you do your research and understand what you have to offer potential customers.
Buying property abroad is ideal for holidays for family and friends, with the added benefit of an increasing housing market that will allow you to see a return, should you chose to sell.
Holiday Rental
The most common way to make money from your property abroad is to use it as a holiday rental when you are not there. Many second home owners use estate agents or rental agents to market their property to a suitable audience, but there are plenty of opportunities to market it yourself, thanks to the internet. For a small fee, you can join an 'online agency', so your property is advertised on their site. You can also set up a website of your own for a low cost, as long as you understand search engine optimisation.
You may find that the cost of the rental agent and your mortgage is covered by the money you make, allowing you to enjoy effectively free holidays in a property abroad that is gaining in value.
If you find that you cannot commit to times when your property will be available for rent because you have friends and family that want to visit, you may need to establish some sort of payment. Even if you would prefer to offer your home in the sun to your friends and family for free, the taxes, cleaning and rates will soon add up. Decide on a nominal fee that will cover everything and use that as your benchmark.
Film or Photographic Location
There are a number of agencies connected to magazines and film production companies that look for a variety of potential locations. You can join these agencies for free. They will look for certain types of property for their shoots and you will be paid a set daily rate, which is usually rather good.
You will need to be prepared for your home to be disrupted during filming or shooting, although they are contractually obliged to put everything back before they leave.
Tourist Classes
Overseas weekend retreats and skills-based holidays are gaining popularity, especially with single people and time-poor career types. If you have a particular skill, such as hill walking, painting or Italian cooking, why not think about setting up a class for people staying in your property or nearby? You can maximise the marketing potential and advertise in suitable places. This added-value allows you to raise the cost per person considerably.
Local Services
If your property abroad is near to a local service that is used by tourists, make sure you utilise any possible connection. For example, if you are near to a place where couples choose to get married, take them some of your leaflets, or advertise on their site.
Buying a home in the sun can offer all sorts of career and investment opportunities, so you may find that what started as a place to spend your weekends has become a full time business!
You might also like...