Healthcare While You Are in Your Home Abroad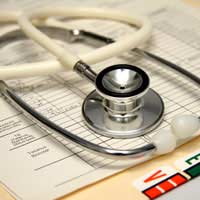 The medical treatment that is available overseas is often considered far superior to that which is available in UK hospitals; however, there are some restrictions for property owners when it comes to medical treatment abroad.
Although the EU is supposed to have resulted in a more egalitarian medical system as one of its benefits, the truth is that you need to either jump through some hoops or have very deep pockets to be able to enjoy the excellent medical treatment that is available abroad.
This is also the case in many other countries, such as the US, Canada and Eastern Europe.
Health Insurance
For people who own property abroad and try to use it as often as possible without being full time residents there, it is important to ensure that you have adequate medical cover in the country where you own a home. Check with your home insurance and travel insurance to see what cover you have - some policies include very basic cover, or you can choose to pay a top up premium. Some insurance companies will not cover existing conditions so, if you have any medical problems that you have previously visited your doctor for or have put on your insurance documentation, make sure you gain additional cover. This will incur an extra fee.
If your property abroad is in the EU make sure you get the European Health Insurance Certificate (EHIC). This is a replacement of the E106 form that you may remember from school trips. This card is free and you ask for an application form from any post office. You will receive the card in the post in a couple of weeks and it gives you the same health care entitlement of an insured person in the country you are visiting, as long as the purpose of your visit is not for medical treatment.
Emergencies
If you are in your home abroad and there is an emergency medical situation, call for an ambulance or get to the nearest hospital as soon as possible. Remember that, regardless of your insurance situation, in most countries it is illegal to refuse emergency medical treatment. Get the treatment you need and sort out paying for it later.
It is a good idea to keep a well stocked medical cabinet in your home in the sun, with a list of emergency phone numbers in easy reach. The last thing you want to be doing in an emergency is looking for the equivalent of 999 on the internet.
Existing Conditions
It is worth remembering that, although many existing conditions are not covered as standard on your medical insurance, many medical issues are helped by relaxation, fresh air and some sunshine, especially skin ailments and respiratory issues. This is also the case for many emotional or behavioural issues, although of course this does not replace the proper medical care.
If you choose to travel to another country to gain surgery or medical treatment, make sure that your hospital or surgery is reputable, you are fully insured and that you have met your doctor or surgeon face to face before any medical treatment begins. Overseas medical and dental packages are gaining popularity, especially as the internet allows us to search for potential places and there is a five star relaxation package thrown in, but do so with your eyes open and the agreement of your UK GP.
You might also like...