Top Tips for Keeping Your Property Abroad Safe While You are Not There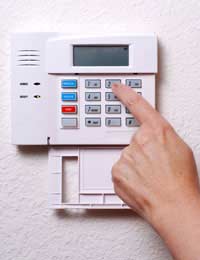 To be able to enjoy your home abroad it is important to make sure that you have reliable home security monitoring in place.
There are plenty of home security systems available on the market at both ends of the price scale, so take your time choosing one that suits your budget and your requirements.
Home Security Systems
Home security systems will be available to buy at your location or you can buy one in the UK and install it at your property abroad. There are positive and negative aspects of both options, as you will be able to understand the instructions of the UK brand more than one in a language you have not yet mastered, but you may also find that home security experts are not happy to install a brand they are not aware of.
If you are able to fit the system yourself, choose a make and model that you can understand. If you choose to use a security specialist, they may recommend their own products.
Security experts in the UK will often say that they best way to protect your property is to either get a dog, or have a prickly hedge. These options are not at all practical in your property abroad, unless you plan to be there the majority of the year. If you only have your place as a holiday home, the cost and unfairness of regularly keeping your dog in kennels is prohibitive and the prickly hedge would get so unruly it will be obvious that there is no one home.
Practical Tips
A good way to increase the security in your home without splashing out on expensive home security systems is to buy automated timers for some of your lights. These simple, cost effective devices are connected to your light switches and can be programmed to come on and go off at set times, which can be varied.
You can also find similar systems that fit onto your curtain rail, allowing curtains to be opened and closed at set times.
If you have anything delivered to your home usually, cancel it if you are not going to be there. Nothing screams 'there's no one here – come and steal stuff' like piles of unopened post or a box at the front door for days on end.
Think about leaving a battery powered radio on all the time your house is empty, too. Tune it into a talk-based station and don't have it too quiet. This creates a gentle buzz in the house that puts off people.
If you are leaving your property empty during potential cold weather, be careful to turn off the water at the mains. You may also wish to leave your central heating on very low with a timer, or your weekend trips will be spent trying to warm up.
Speak to your Neighbours
If you have acquainted yourself with your neighbours, who in certain European towns and villages are pretty likely to be English, you may wish to inform them of your plans for leaving the property empty. If they are trustworthy, you could leave them a spare key. If they are not trustworthy, don't tell them the house will be empty!!
You might also like...