How Global Warming Affects Property Prices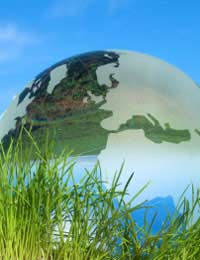 People wondering how global warming affects property prices often have very real concerns. The uncertainty of the affects of global warming can be a worry to people looking to buy property abroad.
People looking for a sound and long term investment in property are keen to buy in areas that are not going to be adversely affected by global warming – or not excessively so.
There are no true answers to how global warming will affect property prices. The uncertainties make it impossible to say whether global warming will have a negative, positive or neutral affect on property prices. All a prospective home owner can do is to research a particular area in depth and to take professional advice from all quarters.
One of the most important things to remember is that the effects of global warming are long term. Therefore an investor is unlikely to see a change overnight, however when they come to sell their investment on after a number of years, the effect of global warming may well be more apparent.
Where ever someone is thinking of buying, however, there are some common points that need to be considered depending on the type of property being purchased:
Skiing Property
Already, ski resorts in some parts of the world are reporting less predictable snow fall. Good and reliable snow fall is at the heart of every ski resort and lack of snow can reduce the number of visitors to a resort and make it less attractive. This will have a knock on effect to property prices that will decrease as the number off visitors decrease. Investors seeking to invest in skiing and winter sport related property should investigate how global warming will affect their area of interest.
Beach Property
Beaches and coastal properties are at risk from global warming. Higher and more forceful tides could put some coastal properties at risk. Many coastlines are getting eroded at a faster rate making properties near a cliff less attractive. When considering a coastal property and evaluating the affect of global warming it will be useful to talk to local people and find out how things have changed in their lifetime as this will give a good indication as to how things may develop.
Inland Areas
Unusual weather conditions such as snow fall or flash floods can cause damage to property that has not been built to withstand such conditions. If these conditions become more prevalent then significant work may need to be done to a property in order to maintain its value. This can be costly and, if it is unplanned, may mean that a property has to be refinanced.
Rural Properties
People buying properties for the land or to grow crops will be affected if there are large or unusual temperature swings. Certain crops can be wiped out if the night time temperature falls below a certain level. Investors looking to make long term investment in land may therefore look to avoid any properties in 'borderline' areas to minimise any long term effects of global warming.
Carbon Footprint
As people become increasingly aware of environmental issues, so the impact that people as individuals make on the earth is being measured. To minimise the carbon footprint left by individuals, governments may well look at increasing the tax on travel to a level that might make short breaks impractical. This could have a negative effect on the price of property throughout the world.
Global warming has a large and far reaching impact. The effect on property prices is just one of the areas that it will affect lives. By taking measures to reduce the carbon footprint of individuals and to reduce the emission of greenhouse gasses, we can all help to slow down the affect of global warming.
You might also like...