Making the Most of a Weekend Break to your Property Abroad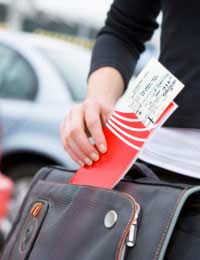 There is no need to wait until you can take a whole fortnight off to enjoy your holiday home – it is amazing what you can fit into a weekend if you plan ahead a little.
A weekend break is plenty of time to spend in your property abroad, especially if you may not be able to have a longer holiday for some time. The restorative properties of a weekend in the sun are not to be underestimated!
The best way to maximise your enjoyment of a weekend at your holiday home is to work out what you can prepare in advance, what corners you can cut and what not to do.
Prepare in Advance
There is no point wasting any of your precious weekend on laundry, cleaning or cooking elaborate meals, unless you enjoy it. If you are travelling to your holiday home by car, you can take more than if you were flying, especially with the current baggage restrictions.
For those travelling by car, you can take items that will help make the most of your break, such as a home cooked, frozen meal for your first night (lasagne travels well and by the time you arrive it will have defrosted perfectly.)
You can also utilise your travelling time by catching up on talking books. If you are taking your family with you, school age children can revise or do homework on the journey, with the bribe of no school work when they get there! This can minimise the stress of the journey and allow you to relax once you get there.
If you regularly go to your holiday home for a weekend break, you can have a flight bag, or larger if you are travelling by car, permanently packed. Have duplicates of your most necessary beauty products and get to know what type of clothes suit your trip.
Corners to Cut
Domestic chores need to take a back seat to be able to make the most of a weekend break. Enlist the whole family at mealtimes and get the barbecue out so everyone can join in, rather than leave one person to cook.
There is no need to iron on your weekend break – take what clothes you need, making sure they mix and match to cut down on luggage. Bring them back to be put into your normal laundry routine.
If you are travelling by car, you can take a box of food basics. If you do not use your property as a holiday rental, you could also leave some basic items there, such as tea bags, long life milk, cereals in zip-lock bags and decent coffee. Perhaps even a bottle of brandy and some wine. If you have the space, have some simple meals to hand, such as good quality pasta and a stir-through sauce, so that if you arrive when there are no shops open you can make a light supper.
What Not to Do
When you only have a weekend to make the most of your holiday home, there are certain things that can eat time.
Firstly, don't drink too much alcohol. Enjoy a couple of glasses of wine, of course, but if you wake up with a hangover the next day can be written off.
Secondly, don't argue. Try to sort out any issues with your travelling companions before you leave, or you can find that tensions simmer and spoil the trip.
You might also like...