The Importance of Looking After Your Neighbours at Your Property Abroad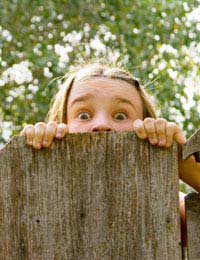 Owning a property abroad is a responsibility. It is lovely to think of those long weekends in your house or apartment in the sun, but it order to make it a reality, you need to think about the practicalities, such as security, integration and how to make friends with your new neighbours.
While it will not be hard for you to find a steady stream of willing house sitters, it is worth considering your new neighbours at their view of all the comings and goings. If you involve your neighbours somehow, you will find that, not only do you feel happier about jetting back and forth for trips to your house abroad, but that your property is safe while you are not there.
You do not want to burden your neighbours with your property concerns, however, so it is important that you do not ask too much or make assumptions about what other people are willing to do for your, especially if there is no tangible benefit for them and they are new friends. It is better to make friends with your new neighbours and see if they offer to help in any way, so you can make some financial arrangement or reciprocal situation that suits you both.
How to Make Friends with Your New Neighbours
When you first buy your property abroad, introduce yourself to your neighbours. If you have moved to a small village, you may find that your neighbours know about you well before you know about them! In France and Spain particularly, it is considered friendly to ask a group of your new neighbours round for 'aperos'. This is just drinks with perhaps some small snacks like nuts and olives. You do not have to go straight for the dinner party; a relaxed affair at about 6pm will suffice and make a good initial impression.
Security
Your house or apartment abroad will be far more secure when you are not there if you have a neighbour with a beady eye on it. Even just having a neighbour there is handy, as their comings and goings will deter any potential burglars. Keep your neighbours informed of your planned trips and make sure you bring them 'something English' - marmalade or shortbread seems to go down well. Don't bother with Marmite unless you know they like it, or just get a little jar and watch their faces when they try it for the first time!
Integration
Looking after your neighbours at your home abroad is a great way to integrate into the local community, especially if you do not plan to spend months on end there. Keeping in touch with them while you are away and informing them of your plans will mean that you can find out about important local events and still play your part. Many Europeans are frustrated at the large numbers of 'second home owners' who take the local services when they want them but do not get involved with local issues when they are not there. Buy from the local shops - don't arrive with a car load of groceries from Tesco. If there is a village fete, make an effort to be there and spend some money.
By making friends with your neighbours and integrating into your town or village, you will find that not only do you enjoy your breaks to your property abroad even more, but that you are considered more of a local.
You might also like...