Creature Comforts - What You Do and Don't Need in Your Home Abroad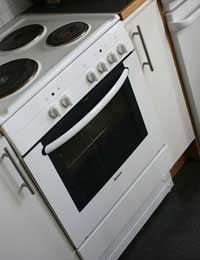 It is all too easy to think that we need the same creature comforts in our home overseas as we do our UK property.
The truth is, in order to get the most out of living abroad; you need to act like a local as much as possible. The odd 'expatriate hamper' with Marmite and tea bags won't go amiss, of course, but there is no reason to recreate your UK home overseas.
Travelling Light
Whether your property overseas is in Europe or international, modern aviation means that travelling as light as possible can make a great deal of difference to amount of time you spend hanging around airports.
You will soon become highly skilled in packing your hand luggage, which means that you will be able to see what items and products you keep at your property permanently. If you rent out your overseas property, it is a good idea to keep at least one locked cupboard with beauty products, spare shoes and a waterproof coat as these are the heaviest items you may need and it will save you having to take up precious space in your hand luggage.
It is also worth mentioning that, while you may be used to certain items such as a hair dryer, straighteners or an electric razor, these can be a hassle in your and luggage. It can be easier to live more naturally when in your property abroad anyway, or buy duplicates to be left there.
Domestic Items
You may think that you cannot live without a dishwasher or tumble dryer in your home abroad because you use them everyday when you are at home in the UK. These can be far more expensive to buy on the continent as the competition is not so fierce, so cost may be a consideration. Also, you will tend to have more time that you do in the normal stresses of daily life in the UK, so the odd bowl of washing up is not so annoying. Warmer weather is better for drying clothes outside and, without office shirts and school uniforms to think of, you may find you are wearing lighter clothes anyway.
Think about what domestic creature comforts you defiantly do need. If you are planning vast dinner parties, perhaps you do need a dishwasher, but if you are hoping to enjoy the barbecue most nights, you may not.
Entertainment
Even if you have the latest state of the art home entertainment system back in the UK, when you are in your expatriate home, you may prefer to chat over a bottle of local vino rather than watch the latest blockbuster on DVD.
When the weather is warm, you are more likely to want to sit outside or go to the beach than spend hours at the PC or games console. However, if you are planning to use your second home all through the year, you and your family might be pleased to have some decent films, books and games to keep you entertained when it's chilly outside.
You might also like...