Ten Overseas Property Markets you can Reach without Flying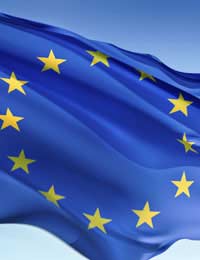 There are two main reasons for finding property markets that can be accessed without flying. The first is that green concerns may lead to people not wanting to fly out to holiday destinations so that restricts the market for your holiday buy-to-let property.
The second is that the current global economic crisis is leaving people with less cash and leading to a rise in the cost of fuel, and already airlines are beginning to go out of business. Buying a property that can be reached without flying may protect your investment from losing value if the numbers of people prepared to fly begin to dwindle.
Travelling to overseas property markets without flying means driving or taking the train, using tunnels and ferries to cross the English Channel or other stretches of water. Of course, anywhere in the world, strictly speaking, is accessible without flying as long as you've got the time, but there's little point in buying a holiday property abroad if it takes a fortnight to get there and back, so inevitably this means sticking to Europe.
Four French Property Favourites
France is the obvious place to pick first, with the tunnel making Normandy, a firm favourite with property buying Brits, more accessible than many parts of the United Kingdom, if you live in the South East. And as the tunnel didn't have the disastrous affect on ferry crossings that everyone expected it to have, there are short crossings available from Dover as well as many other longer sailings that bring Brittany and the West Coast into range without having to brave the motorways around Paris.
The French TGV network of fast trains make the South of France and Dordogne available too, both of which have been firm favourites with UK property buyers for many years. A new tunnel through the Pyrenees means TGV links from Perpignan to Barcelona, bringing the Spanish Costa's into reach as well.
Spain, Portugal and Italy
Of course Spain is already accessible without flying, using the overnight ferry from Portsmouth to Santander (journey time just over twenty hours) or Plymouth to Bilbao (from three to nine hours longer eight hours). This brings Portugal into reach as well, although as rail links aren't so good, that leg of the journey is best done by car, with Porto being 285 miles from Santander.
Further afield, Tuscany is reachable by both road and rail and with careful planning can be done with just one stopover night. The train from Paris to Florence takes around 12 hours and can be done overnight in a sleeper car, so in theory the whole journey could be done in fifteen hours from London by train. Driving is more likely to require two stops and of course you are less refreshed when you arrive, particularly if you've had to battle the French holiday traffic on the way.
For the More Adventurous: Northern Europe by Sea
Parts of Northern Europe, particular Scandinavia, are reachable by ferry although Northern England and Scotland are far better served, with various crossings to Holland, Denmark and Belgium. A short drive takes you into the Baltic Sea, criss-crossed by a network of ferry routes.
From Stockholm in Sweden there are ferries to the Baltic States such as Poland, Estonia and Lithuania which have recently joined the EU and provided rich pickings for UK property buyers in recent years. And with the breathtaking scenery of the fjords and numerous resort islands dotted around the Baltic, the crossings themselves have plenty to offer.
Travelling Without Flying Means Making the Most of the Journey
The key to many of these destinations is to treat the journey as part of the holiday. With some of the longer ferry journeys there's plenty to do on the ships and you can use it as a way to relax, read and wind down from the stresses of work, ready for a good holiday. And on trains you can read and do many other things, whereas with driving you can't make such good use of that time.
But even if you are driving you can plan tours with interesting itineraries that can make the journey there and back part of the holiday too. After all, the journey doesn't have to be one mad rush for the swimming pool.
You might also like...