Long Term View for Overseas Property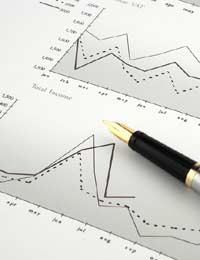 Until recently the property market both at home and in the United Kingdom has soared so much that it has been easy to lose sight of the general rule of thumb. This says that although property is generally regarded as a 'good' investment, it should be seen as a long-term one, not a get-rich-quick-scheme.
Opportunities for Buying Property Abroad Still Look Good
It is estimated that two million Brits own property abroad and a quarter of those are for renting out rather than being used purely as second homes. Certainly people with money in the bank are likely to be watching property markets both at home and abroad in the coming months and years to predict the bottom of the market and swoop on bargains.
With prices soaring both in the UK and many overseas markets for the last five to ten years the practice of 'flipping' (buying properties, usually off plan, and selling them before completion for a profit) in particular has made the concept of short term gains for property investors common. But this could only last as long as there is a boom market and booms have to be followed by a bust at some point. It looks like that point seems to have arrived for many markets abroad.
Without rising prices in the UK providing equity for people to use to buy property aboard and the disappearance of easy credit, many overseas markets are feeling the pinch and seeing prices stagnate if not fall. Many commentators see this as a natural adjustment because the high prices were artificial and unsustainable. Certainly many people who bought property abroad over ten years ago are likely to still be sitting on a worthwhile investment, as long as they did their homework in the first place.
On the other hand there are signs that people are considering putting money into property aboard because the high prices and market volatility makes UK property an unsound investment at the moment. Younger buyers are still able to afford property in many overseas markets and as long as they can cover their costs by renting out, it is a sound investment as long as a sustainable market is chosen.
Renting Out Property Abroad
Buying a property and renting it out for a profit needs a considered decision, not an impulse purchase and it shouldn't necessarily be in a glamorous area. Strong local demand for renting properties and a clear-headed calculation of the comparison between the prices of various properties and their predicted rental returns should be the decision making factors. It's also wise to borrow in the same country as the property, or at least in the same currency, so that your investment will be protected from the vagaries of currency fluctuations.
No-one can accurately predict whether property in a certain market will go up or down over the next few decades. People will always need somewhere to live though, and populations nearly always grow, rather than shrink, so in general property should be a good long-term investment.
Look at Non-Financial Benefits from Buying Property Abroad
At then end of all this though, unless you are a serious investor, buying property abroad has to be about enjoyment as well as finance. As long as the property hasn't completely destroyed your financial security it is wise to look at the non-capital gains from owning abroad.
If you been able to enjoy some wonderful times, perhaps achieved a great deal with a restoration or renovation, then that needs to be taken into account too.
You might also like...