Finding Overseas Property Bargains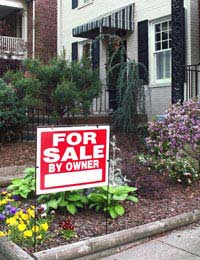 In what looks likely to be a global economic downturn, canny investors will be looking for property bargains abroad where there's less of a chance of losing their shirts. And as long as they can bide their time, hold their nerves and keep their finances in order, there will be bargains to be had.
The key factors to monitor are currency fluctuations, developing countries that look like they might be able to ride out the storm and property markets where prices are dropping from an artificial high.
Taking that on face value it looks like the property market in the UK might be turning up some bargains in the medium term future, but that's another story.
Property Boom Patterns May Not be Repeated
A lot of property commentators are now concerned that eastern and central European states preparing to join the EU might not echo the property booms seen in similar situations in the last decade or so in Poland, Bulgaria and other states. Certainly potential investors in Macedonia and Albania, for example, will be thinking twice.
The core thrust of the property booms in those other countries came largely from foreign investment in property, either as holiday homes or speculative buy-to-let properties, expecting to get high-rolling tenants from companies moving ex-pats in to grab the markets in these new territories.
No-one is going to say that the process won't be repeated with the newer proposed EU entrants. But multinational corporations are having problems with their finances and are beginning to cut back on expansion and investment, so there'll be fewer high-rollers coming into these newer markets.
Holiday Properties Affected Too
And from the holiday market perspective, the impact is clear, with a number of airlines going under and worries about fuel costs, it's unlikely that many people will be contemplating expensive holidays. Also with a major finances going on shake up in the UK, at all levels, the money won't be so easily available to buy property abroad.
The big boom in UK second home ownership was largely fuelled by people re-mortgaging their homes to cash in on equity in the UK property boom. That's not going to be happening now, not with UK property prices falling and good mortgage deals getting harder to come by,
So Where's the Upside to this Scenario?
Of course all this doom and gloom just means that there will be properties out there falling in price. UK-based owners might have got their fingers burnt and will be considering off-loading their properties. If interest rates continue to rise then mortgage payments will go up and many buy-to-let properties with high gearing will become uneconomic to hang onto. Airlines going bust or reducing their routes will mean that holiday makers stay away from affected areas and that will further reduce property values in those areas.
The best bet for picking these bargains up is to look at two factors. The first, assuming you're just looking for one property abroad rather than being someone who wants a large portfolio, is to pick something that you really want to keep, long term. If you assume that the bust will eventually be followed by a boom, then look at a property that you will want to visit for a long time, maybe retire to, and pick it up as close to the bottom of the value dip as you dare.
The second point is to make contacts with agents in your chosen locations and let them know that you are interested in distress sales. This might seem callous, because sellers might well be losing out, but that makes you their guardian angel because you're coming in to buy. In both cases make sure that you don't over-stretch your finances to make the purchase, or you might be in the same position as your vendor in a year's time.
Look Further Afield for Bargains
Finally try looking slightly away from the beaten track. In many areas of the USA, for example, overbuilding in many states has led to a glut of empty unsold properties and if you're prepared to take a two hour drive from a large city and its airport rather than an hour, there are some amazing countryside bargains to be had.
You might also like...