Have I Made a Mistake Buying Property Abroad?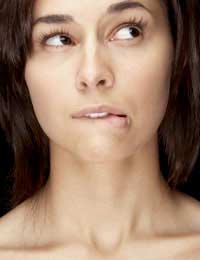 Have you made a mistake buying property abroad? That's a tricky question to answer, as it's going to be different for almost every property purchase, and for every purchaser too. If you have already taken the plunge then the only thing you can do is keep an eye on the market and check the value of your property against the competition.
Outlook is Still Variable
But property prices aren't dropping globally, there are some markets playing catch up still, as under-developed countries begin to join the world property market. There also some areas in developed countries where new areas are being opened up by transport infrastructure improvements and price rises in those areas may well be more sustainable in the near future.
To a large extent whether or not a mistake has been made when buying a property abroad depends on what you wanted to get out of it. If you were looking purely for profit from the capital gain in a predicted price rise and your property is now worth less than you paid for it, then it's time to either get out or decide to stay in for the long haul in the hope that the price will eventually rise. Which way to jump depends on each individual's finances, how critical the overseas property investment is to their portfolio and the long-term outlook for the particular market.
Factors That Control Property Prices and Rental Rates Abroad
In many countries where people from the United Kingdom have been buying property investing in recent decades, there is a stronger culture of saving money and not over-stretching finances in order to buy property. Those markets may be more resilient to sliding property values than the UK. But some of the rising markets where prices have come up quickly from a low starting point are more likely to catch a cold.
This may well happen in those Eastern European countries where a lot of the building of both domestic and commercial properties is fuelled by foreign investment. The foreign investors may well have to scale back their plans in an economic downturn, or at worst pull out. If that happens then a lot of the ex-pats, whose employers were prepared to pay decent rents for high quality apartments, will disappear. This will lead to a glut of properties on the market which will in turn push down both rental rates and capital values.
Rental Returns Can Ease the Wait for a Capital Gain
If you were investing for profit but looking at rental returns as part of the equation, then things may not be so bad. If the current rental is enough to cover the monthly finance payments, then sitting and waiting for a capital gain is going to be much more bearable.
If the rent is enough to make a profit then you are doing well, but professional buy-to-let investors will be looking for gains significantly above current savings interest. Otherwise there's no point in being involved in buy-to-let, the money might just as well be in a building society, and you won't have the property management hassles.
Finances Set Up For the Long Term
If, however, you bought a property that you want to visit a couple of times a year and perhaps eventually live in full time, then although the current economic situation may put pressure on your finances you are less likely to be concerned. Buying a property aboard for these reasons means that you will have been looking at a very long term investment and hopefully arranged finances for the property in a manner to match.
This should protect you from any fluctuations in value and it could well be that the value of the property will rise again in time. Property values in the UK took around ten years to recover their values (in strict cash terms) after the housing market crash that started in the late 1980s, but if you think you might be in your property for twenty or thirty years then you may well be able to weather the storm.
You might also like...