How to Avoid Negative Equity with Overseas Property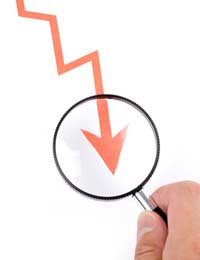 An article like this just has to start with a caveat: there's no way that anyone can 100% guarantee that you will not end up in a negative equity situation with any property purchase. This is particularly in the current volatile housing market, whether at home here in the United Kingdom or abroad. But there are some safeguards you can take that will minimise the impact of any economic downturn and lessen the risk of being left with a pig in a poke.
Careful Financial Calculations Can Protect Equity
The first is to do your sums. This is utterly crucial if you are looking at an investment property abroad where you will expect any rental income to cover the mortgage payments, management fees, agency charges, local taxes, costs of finding tenants, running repairs, occasional replacement fixtures and fittings, occasional void periods and provide a little profit as well.
When you take all these other factors into consideration the finances often look less rosy. Check out the rental prices in the area where you are thinking of buying and don't rely on quotes by a developer or estate agents trying to sell you a property. Look at newspapers and websites offering rentals in the area too.
Finances for Second Homes Abroad
With a property that is more of a second home, where you are not expecting rental income to be more than just an occasional useful cash injection, then you can afford to let your heart have more of a say in the matter. In this case the key to success is not borrowing too heavily against the property so that if the market starts to tumble and you decide to get out, you can still walk away with money in your pocket. This has the advantage of keeping your mortgage payments manageable too.
If you are borrowing to buy a property abroad it generally makes sense to borrow money in the same currency as the country where the property is. This can protect you from nasty shocks with currency fluctuations. You could sell your property and come out with a profit in the local currency which is then destroyed by the pound or the Euro having a bad day when you transfer the money back home.
Look at Communications and Transport When Buying Abroad
It pays to look hard at transport and communication links if you are thinking of buying property abroad. If cheap flights are one of the aspects that attracted you to a particular area in the first place, consider what might happen to property prices if the operator goes bust and there's no-one else offering cover. Is there a viable alternative by road or rail? Is there another airport with cheap flights that may not be as close but at least isn't too far away?
With a holiday property not many people will have the stomach for a long drive after a flight; an hour is probably a sensible maximum, ninety minutes at the outside. With a buy-to-let property you need to make sure that your tenants will be able to reach workplaces easily so look for areas well served by buses, trams or metro lines and perhaps with easy access to an airport too.
It's well worth looking at urban areas which are up-and-coming, where prices will be lower, rather than areas that are already fashionable. Look for new hospitals or universities being built if you're looking for local tenants and lots of incoming international company offices if you're after the professional ex-pat market.
Do Your Own Property Research
All this advice, which should help you stay out of negative equity with a property abroad, could really come under one heading: Do Your Own Research. Don't rely on professional advisers or lawyers suggested by anyone who has an interest in you buying a particularly property. Get your own (bi-lingual if necessary) lawyers and don't sign anything without seeing a translation and really understanding what it is about.
Finally make sure you check out the taxation situation as well. Every country has different ideas of how and when to tax property buyers and you don't want any nasty surprises if you do have to get out of a falling market. You won't be the first person to have so nearly escaped negative equity if it hadn't been for the capital gains tax.
You might also like...