Selling Property in Spain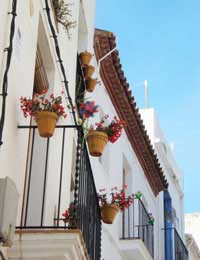 Whether you are selling up and moving out of Spain completely or upsizing or downsizing, or simply liquidating an investment property to realise a capital gain, the process is the same, you'll want to sell your property for the best price and with the least amount of stress.
Fix the Price
The first thing to do is establish your selling price, or, more accurately, your asking price. Estate agents in Spain may ask you to set a net price, i.e. the price that you want after their charges have been deducted. If this happens, then there is a danger that your property will be seen on different agents' books at different prices as they put their own commission amounts on top. This will confuse and put off buyers. So decide on your selling price, by looking at the market where your property is, and obtaining valuations from agents (always more than one).
As with selling property in the United Kingdom, you have a variety of avenues to go down in order to market the property to clients. Estate agents are the usual route, but selling the property yourself and placing it with magazines or websites that specialise in Spanish property can also work.
Use the Web
Internet sites that will help you sell your Spanish property are numerous and the best way to pick one is to see which ones come up highest in the rankings on the various Internet search engines. Then take a look at them to find one that has a respectable number of properties in your area. Some of the sites charge a one off fee for a listing that stays on the site for as long as necessary, and others charge a lower fee but monthly, but bear in mind that resort-based properties often take between three months to a year to sell because of the seasonal nature of the buying.
With magazines you will need to pay for each issue that you want the property to be in, and which magazine or paper you choose depends on the market you want to reach. If you find a buyer, either through a newspaper or a website, then once the price is agreed it's time to turn it over to your lawyer, who will handle the sale from then on. Whereas it's possible to sell a property in the UK without using a solicitor expect for a couple of official bits and pieces, this would be very ill-advised in Spain as the property laws are be very complex.
Estate Agents
If you decide to use an agent, then their fees will vary from region to region, and from agent to agent, but as a guide, in Marbella they are around 5 to 7 per cent. Work with them to achieve a realistic asking price that allows some room for negotiation. A Spanish buyer will never pay the asking price, even if it is rock bottom, as this would mean losing face. Consider allowing the agent to put a 'For Sale' sign outside the house even if you don't particularly like them. Casual enquiries from people walking blissfully by your idyllic home with their rose-tinted holiday shades on lead to a high proportion of sales in resort areas.
Once the house is on the market, keep an eye on progress. Look at the estate agent's windows, if you can, or their website if not, to ensure that the listing is correct, prominently featured and being marketed. If their have offices or showrooms in the UK, then visit if you can to see how well they are displaying your property.
Market Your Property Actively
In a holiday area there is more that you can do. If you think your property will appeal to golfers, for example, leaflet the local golf course and complexes (with their permission of course). You could consider holding an open house on a particular day, as prospective purchasers can get more competitive when they see others potentially taking their property away from them.
Taxing Affairs
Before you go into a sale it is necessary to consult with lawyers and tax advisors to make sure you know what your obligations are. You are likely to be liable for 'plus valia', or capital gains tax, on part of the proceeds from the sale of the property, usually 35 per cent of the difference between the current value of the land and its value when you bought it. And unless you are a Spanish resident, your buyer will have to put 5% of their money with the local tax office, which they will hold until the amount of capital gains tax has been calculated and paid. But there are other tax issues and what you may be liable for is different in every instance, hence the need to take expert advice.
Market Conditions
One final thing to say about selling property in Spain is that the market, especially in the resort areas, is quite tough. The almost uncontrolled building boom has led to large companies developing many resorts with low prices, big marketing campaigns, lavish receptions and events to lure the foreign buyers. This competition makes it hard for the private seller and you will have to compete with them, probably on price, so be realistic about your aims.
You might also like...