Selling Property in France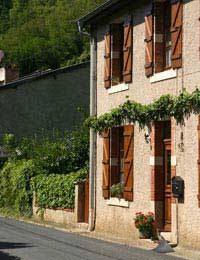 When the time comes to sell your French property the process is relatively simple and well laid out. It is also helped by the key public official, the notaire, being an impartial figure, as he or she acts for both the vendor and the purchaser throughout the process.
Routes to Market
These days it is a fairly simple process to market your property yourself though websites and magazines. In fact this is likely to be a good way of reaching other foreign buyers, if you think they are more likely to be interested in your property than locals. An estate agent will use these avenues too, and will have the added advantage of a larger marketing budget, and often a list of potential buyers ready and waiting. Of course, this costs more, but is well worth considering, particularly if you want a faster sale.
If the agent is in France, check that they are properly registered, there should be a current licence or carte professionelle displayed in their office. Commission will generally be from 4 to 8 per cent and will be agreed with you in a document known as a mandat. This will also specify whether the commission is to be paid by you, the buyer or split between the two. It will also make clear whether you are giving them sole agency rights, which should be carefully considered as this works differently in France; if you then sell the property independently, you still have to pay them their commission.
Notaire
In France estate agents are a relatively new phenomenon, historically houses were placed with notaires in order to be sold. They still are today, particularly in more rural areas, although estate agents are now very common. Notaires are lawyers who specialise in contracts of all sorts, property contracts being just one aspect of their work. As they generally do not advertise and market properties as widely as estate agents, their fees are a lot lower, but unless you think your property is more likely to attract a local buyer than another ex-pat, then a notaire is unlikely to be an effective route to market. A notaire will need to be appointed to oversee the contracts regarding the sale though, and as the vendor you choose the notaire. It is useful to use the notaire who oversaw your purchase of the property as they will be familiar with it, and with you.
Compromis de Vente
It is advisable, although not compulsory, to appoint an English solicitor who is familiar with French property law to look after your interest in the sale too. When you have found your buyer and agreed a deal, a
compromis de vente
contract is signed and the buyer pays a 10% deposit to the notaire (5% if the property is less than five years old). After a seven day cooling off period this contract becomes binding on both parties which prevents gazumping.
Once the buyer has arranged finance and completed all the legal checks, which usually takes between eight to twelve weeks, the purchase is completed by the notaire. They will not complete the purchase if they do not have the all the money to cover the purchase and all the taxes and other charges that the buyer has to pay. They will then take care of paying all those incidental extras and taxes, and of course, their fees.
Take Care with Tax
Capital gains tax may be payable, either in France or in the UK, depending on your situation and the length of time you have had the property. Every case will be different here and it is advisable to seek professional advice about this area and other tax-related issues before beginning the sales process.
Some areas in France, the Dordogne in particular, have not seen price rises in recent years, and there are reports of prices dropping. Remember, that it's not your divine right to receive more for a property than you paid for it and a realistic asking price will be the key to a successful sale.
You might also like...