Buying a Property in Tunisia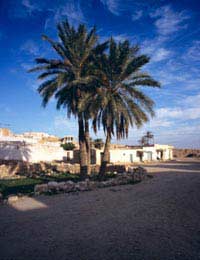 As is often the case, once overseas property investors have spotted a country or region, the neighbouring areas start to attract attention as well. This is exactly what's happening in Tunisia, now beginning to attract early investors as the gloss dulls a little on nearby Morocco.
Up and Coming Destination
To call them similar countries is pushing the point a little. Although they have a broadly similar climate, Tunisia is much smaller and has a Mediterranean coastline, whereas Morocco has an Atlantic seaboard too. Nestling in between Algeria and Libya on the north African coast, Tunisia protrudes out into the Med and has both north and east facing coastlines.
Something Tunisia shares with many other global investment property destinations is the fact that growth in tourism preceded the startup of the second home market. Tunisia has had a steady tourist market for the last two or three decades, meaning that infrastructure is there in the developed areas, and there are reports of a 45% increase in tourist visits in 2006. But development isn't on the large scale that has blighted some other Mediterranean hotspots so there are still many beautiful beaches and a relaxing café culture.
Low prices certainly help to attract overseas buyers. Resorts clustered around the northern end of the eastern coast such as Sousse, Hammamet and Monastir offer small apartments between £15,00 and £30,000. Just £10,000 more will get you within reach of 3-bedroom houses, and small villas go from £100,000 upward. On the inevitable golf resorts, with their near year-round rental potential, luxury villas are between £200,000 and 300,000.
Relaxation of Non-Resident Regulations
Buying in Tunisia is not as simple as many other countries, which perhaps accounts for it lagging behind in the investment stakes. British citizens are able to buy but will need permissions from the relevant regional governor, which sometimes take three months to grant. It is imperative that you do not buy the property in someone else's name to avoid these formalities, and do not hand money over without having proper contracts drawn up, translated and examined by a bilingual lawyer.
The property market has only recently been opened up to overseas buyers and ex-pats are still not allowed to buy agricultural land, in fact they must buy within town boundaries. This restricts investment to holiday lets and cuts out 'lifestyle' purchases in the countryside but if an investment with a good return is what you are after, rather than a retirement home, that will not concern you. For the intrepid, plots of land are available and a there are a number of agencies that will help you with the purchase and building process.
Although Tunisia is a Muslim country, there are few of the restrictive practices that Westerners might find off-putting. Alcohol is for sale and women can go around without needing to cover up, although when visiting ancient sites with religious connotations it is courteous to dress accordingly, as in any country.
Variety of Life
Tunisia has a lot to offer, ancient sites such as the ruins of Carthage, the Atlas mountains inland for cooler retreats, and a Mediterranean seaside lifestyle with the usual sun and fantastic cafes and restaurants. Add to this the low prices and the two-and-a-half hour flight time from London and early buyers could be in for a good deal.
You might also like...