Buying Property in the Caribbean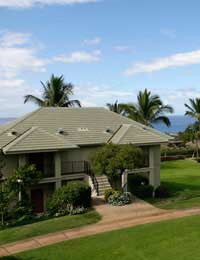 The Caribbean with its white sandy beaches, azure blue skies and clear calm waters, has long been associated with the jet set, but increasingly it's becoming a more affordable dream, as flights get cheaper and developers move in.It's still an expensive area, you're not going to pick up a ruin that you can restore like you can in a European country, but apartments and villas are coming on the market for a little over £100,000, and as more areas open up to direct flights, there'll be no shortage of customers if you want to rent your property out to tourists.
Multitude of Regulations
Of course, the Caribbean is a collection of many countries rather than one, so the buying process and regulations will differ from country to country. At one end of the extreme there is Cuba, the largest island, where it is not really possible to own property. At the other end, UK citizens will find it pretty easy to buy in one of the former or current British dependencies such as the Turks and Caicos.
In much of the Caribbean a permanent move is not on if you need to work, as work permits are very hard to come by, impossible in some areas. This restricts most foreign investors to buy-to-let investment or holiday homes, which may or not be rented out when the owners aren't there.
Mortgage Options
It is possible to get mortgages in most of the Caribbean countries that allow foreign investors, but self-certification mortgages aren't available. They will not take projected rental income into account, and they will be in US dollars or local currencies. Of course, it is possible to take out a mortgage in the UK to release equity to fund the purchase.
In most countries foreign purchasers will need to obtain an Alien's Licence, or similar document, which should be merely a formality. In Barbados you also need permission from the Bank of Barbados to make your purchase.
Tax Differs Too
Another aspect that will differ from country to country is the tax regime. Some countries have abandoned stamp duty and other capital gains tax in order to stimulate investment. St Lucia, for example, has no CGT, and no income tax for a minimum of 15 years. Bermuda on the other hand charges a 15% government licence fee for a condo that will cost you a minimum of US$350,000. There are less expensive houses and apartments on Bermuda but these are restricted to locals. Barbados charges a 10% property transfer and 1% stamp duty when a property is sold, but on the vendor rather than the purchaser.
Choose Your Island
In terms of affordable areas, the Dominican Republic, Jamaica and Barbados have reasonably priced apartments. After that, St Lucia and Turks & Caicos have two-bed apartments at around the US$350,000 mark, but one up and coming area is St Vincent, where prices are around a quarter of neighbouring islands, but a new international airport, scheduled to open in 2010, is likely to have a positive effect on capital growth on the island itself and probably nearby St Kitts and Nevis.Another oddity is that, if you are buying in a new development, you are likely to get two title deeds, one for the building and a separate one for the land it occupies.
Get in the Mood
One more thing worth remembering before taking the plunge is that the laid back Caribbean lifestyle, which is likely to be one of the major reasons for considering buying property there, will also spill over into your everyday life. Just remember that when you are trying to complete on your purchase, open a bank account, or get the decorators in. Far better to accept that things will happen in their own time, lie back, relax and enjoy it!
You might also like...