About Our Site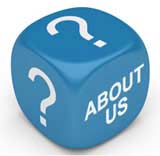 OwningAbroad was formed to offer a unique reference point on the considerations, benefits and pitfalls of buying a property overseas.
Earlier generations of Britons dreamed of owning their own home. The current generation of Britons, it seems, prefers to dream of owning a home abroad. Rainswept Blighty no longer seems to satisfy.
Whether you are looking at a home abroad as a getaway for you and your family, an asset you can rent out and make a good return on, or simply an investment vehicle for long-term capital gains, OwningAbroad will guide you through the process of appraising, purchasing and utilising property abroad.
The process of buying a house has always been swathed in red tape. But if you thought the situation was bad in free-market Britain, you might be in for a nasty surprise when you venture into countries where the bureaucracy is even more stifling.
Fortunately, there's usually a route through it and OwningAbroad will help you find it. Can you get a mortgage with a British bank when you decide to purchase abroad or will you have to deal with a foreign bank? How can you predict the areas in which property will rise in value? Is a British will good enough to sort out inheritance issues or will you need to make a new will abroad?
These are the kinds of questions which typically run through the head of anyone who's thinking of making a purchase abroad. OwningAbroad will help clarify your uncertainties and, if you still have lingering doubts, you can always pop a question to our team of experts.
You will find a host of good advice which is applicable anywhere, as well as in-depth discussion of specific locations and the challenges and opportunities they present.

Related Articles in the 'Site Information' Category...